Web Design
At Videolabz, we don't just create great videos and increase your status on the search engines. We also design and build websites, but not just any old websites! Our websites are created with one goal in mind – to generate business and traffic for your company or organisation.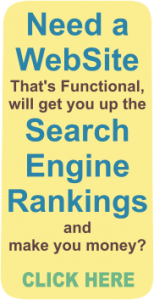 From the get-go, we plan and design websites to capture traffic, inform users, sell products and services. Every element of design, content and back-end activity that we use for a website has to have Search Engine Optimisation as its key focus.
Because video is a key element of what Videolabz is all about, it also features in the web sites we build. Videos push ranking in the search engines in their own right. Couple that with dynamically optimised web sites and it's a sure winner. Our websites are not built to win awards. They are built to create business and increase your ROI. So we don't use things that don't do that like Flash. The sites we build are functional, effective, great to look at and built to win you traffic and business.
Some samples of our designs:
Snaptacles – Full shopping site for Optical web site for Optical and other form of reading glasses: http://www.snaptacles.com/
Stephanie's Catering – Catering and events website: http://www.stephaniescatering.co.uk/
HabAid – Website for a registered charity: http://www.habaid.org/
London Art Gallery – Updated website for this contemporary art gallery: http://www.london-artgallery.co.uk/