Why VideoLabz
Six reasons why you should choose Videolabz:
1.  VideoLabz offers a complete video, SEO and Lead Conversion solution for businesses – We produce cost effective, bespoke and targeted videos for your organisation and then we get them to the top pages of Google and other Search Engines so they drive traffic to your web site.
2. We optimise the videos and your web site and also can run campaigns on Social Media sites so that you can maximise the potential and drive more and more traffic. Unfortunately that's where a lot of other companies stop. A Videolabz we take you through the next and more important stages of converting the traffic you have so that it engages with your site and becomes a measurable source of revenue. 
3.  Industry experienced team – Our team has over thirty years experience in video production, SEO and on-line marketing. We have worked with everyone from renowned, blue-chip global brands, to small businesses and everything in between. We live and breath video, SEO and lead conversion and have an in-depth understanding of the current media landscape and social media trends.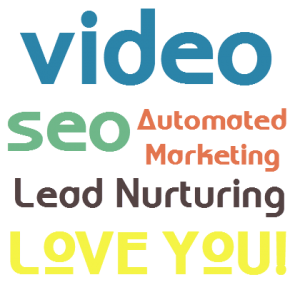 4.  SEO (Search Engine Optimisation) – We use all the latest 'White Hat' techniques and tools to increase your search engine ranking, to get you more visibility, more response, more business and a better ROI. We take a methodical and meticulous study of your digital activity and then devise a thorough and bespoke creative and technical strategyto get it right for you.
5.  We use cutting-edge Lead Nurturing and Automated Marketing techniques to manage your traffic. So many of our clients come to us with masses of traffic but without the knowledge on how to convert it. That's where we excel. We guarantee to give you a minimum 10% uplift on your traffic conversion. Although in most cases it is as high as 50%.
6.  We give an unconditional money back guarantee. If we do not get the results we agree before we start working with you, you simply do not pay us. No quibbling, no hard feelings. But we are that confident in what we do, it hasn't happened yet! In any event our packages are designed to be cost effective and tailored made to your businesses.